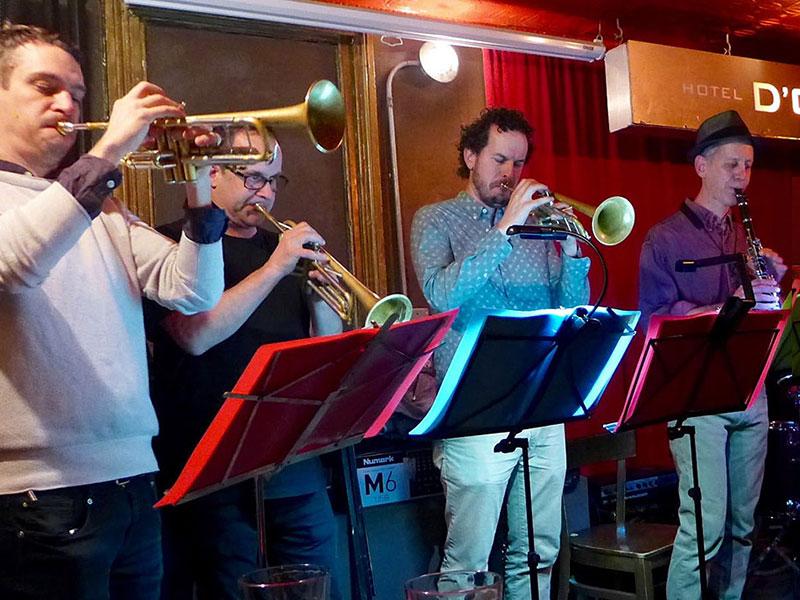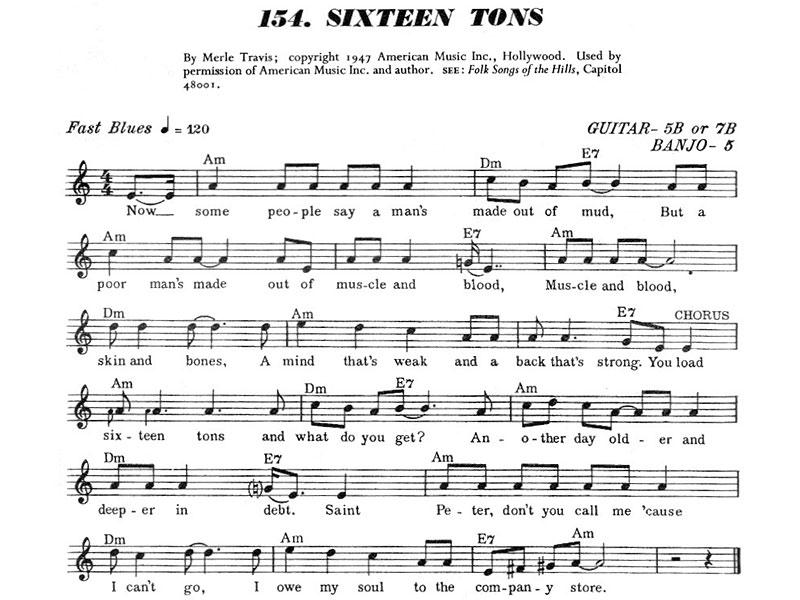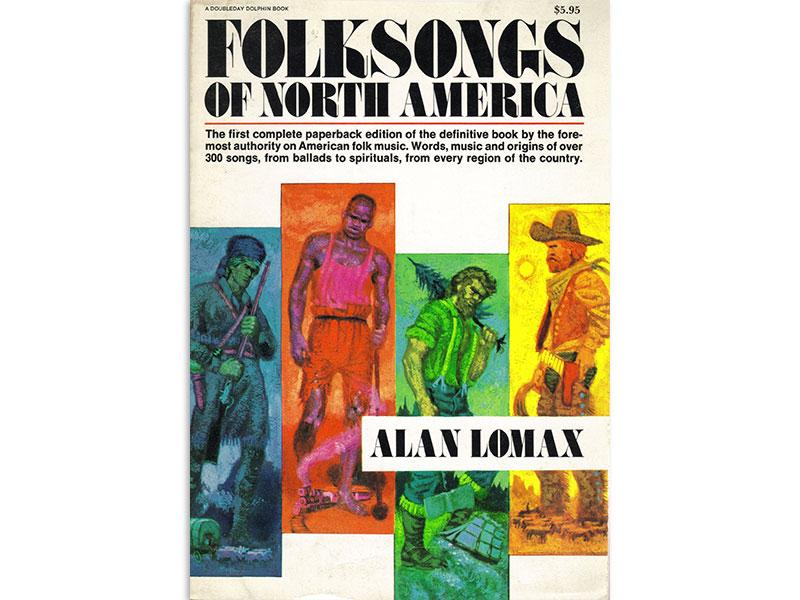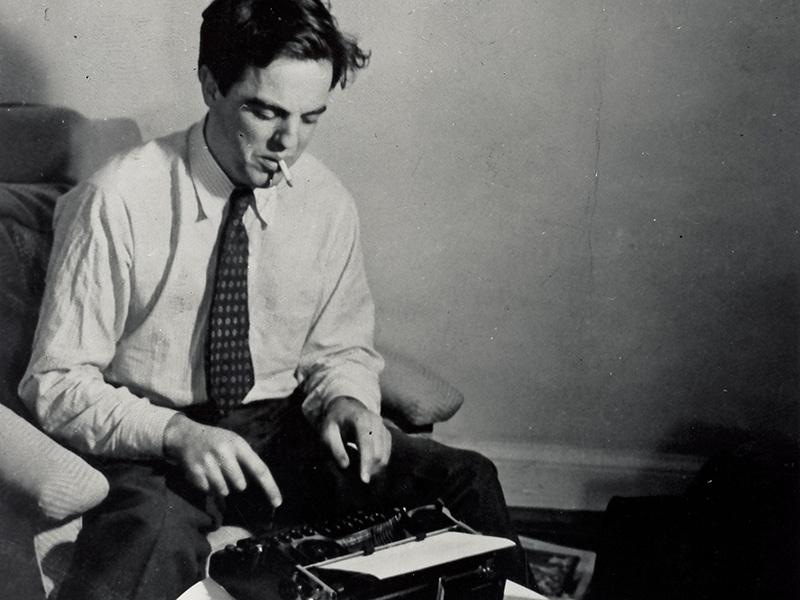 sounds
video
16 Tons plays interpretations of songs from Alan Lomax's monumental collection The Folk Songs of North America.
I worked for Alan Lomax for a couple of years right after college. The experience left me with lots of vivid memories and with an inscribed paperback edition of Alan's phone-book-sized anthology, which has graced my bookshelf ever since. Recently I cracked open the volume and was inspired to try my hand at making sense of this legacy.
So far I've arranged a dozen or so tunes from the book, some familiar, some not. But there are still 300 more (including #154, Sixteen Tons).
16 Tons released our first CD in the spring of 2108 — check it out here.
16 Tons performed live on WNYC's Soundcheck! Listen to the band performing Grey Goose, House Carpenter, and Knock John Booker, and hear Andy and John Schaefer discussing the origins of the band, Alan Lomax, and our folk song legacy.
16 Tons is:
Andy Biskin clarinet/bass clarinet, arrangements
John Carlson trumpet
Dave Smith trumpet
Kenny Warren trumpet
Rob Garcia drums