Reed Basket is an all-clarinet all-the-time quartet, with Andy Biskin, Peter Hess, Mike McGinnis, and Sam Sadigursky.
The groups debuted during during Biskin's Stone Residency.
"While the clarinet may not be experiencing a full-bore resurgence, it certainly appears in jazz circles with increasing frequency these days. Biskin was ahead of the curve, long gifted at balancing his musical-Americana fixation with side trips into regions unexplored. For this Stone residency, Biskin fronts an assembly of idiosyncratic small groups, including the similarly inclined clarinet quartet Reed Basket." –The New Yorker
Here's a one minute video clip.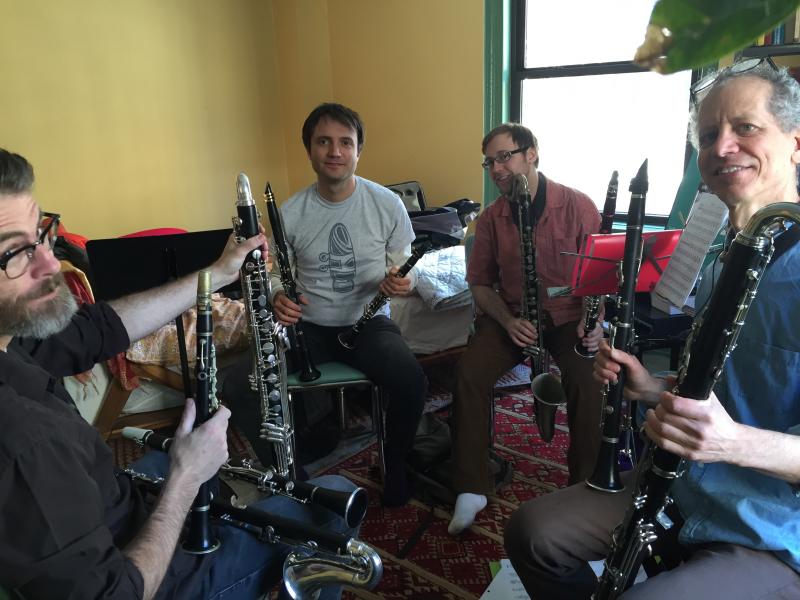 sounds